Versions Compared
changes.mady.by.user Seema
Saved on
compared with
changes.mady.by.user user-e873e
Saved on
Key
This line was added.

This line was removed.

Formatting was changed.
Overview
Zeta web POS provides an easy to use interface for the merchants to manage orders placed by employees/users in the corporate cafeteria. The web application consists of all the functions necessary for the food ordering and delivery process, all which can be accessed from the fully interactive home page. You need to sign up with Zeta and go through the on-boarding process in order to use the web POS. 
Using the Web Interface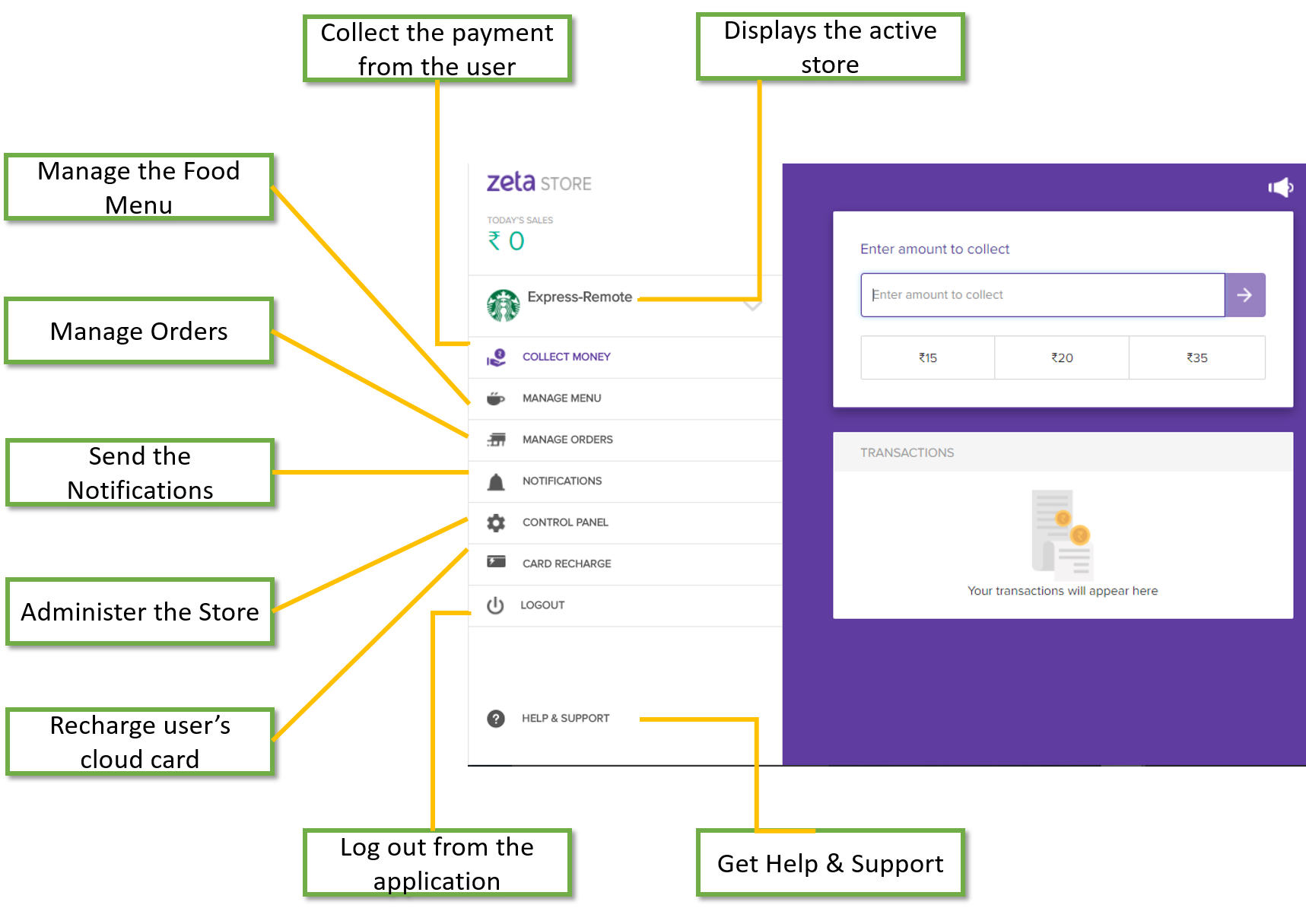 Switch Between Stores/Businesses
The Zeta merchant store allows the merchant to change to a different store with which the merchant already is associated with. 
Log into the Zeta web POS.

On the right pane, navigate to the store name . 

From the drop down, click Select Business or Change Store.


In the dialog box, select the Business and select the Store in the next one.
Send Notifications
Log into the Zeta web POS. 
On the right pane, navigate to Notifications tab.
In the Create Notification section, specify the recipient's contact number and the message and click Send Notification. 

To view the notifications history, click the History tab and click Delete to delete the message or Send Again to send the message again.