Versions Compared
Key
This line was added.

This line was removed.

Formatting was changed.
Overview
Most organizations do not opt for gifting solutions due to the lack of a modern digitized system. They currently face many problems that involves involve lots of paperwork and also worrying about having to safely issue and keep track of paper vouchers. Due to the complicated usage and tracking procedure, employees also are finding it difficult to easily access the gifts issued to them. 
Zeta Spotlight was developed specifically to address the glaring shortcomings mentioned above. The end-to-end digital gifting solution is primarily aimed at helping corporates manage their gifting needs using state-of-the-art digital technology. Zeta Spotlight not only makes it easier for employees to use their gifts but also provides employers with an enhanced gifting experience like never before.
Potential challenges
The present gifting solutions come with many problems that both employers and employees have been facing. 
Div
Div
Div
Div
Complicated distribution process
Non-customizable solutions
Manual verification and approval
Dealing with multiple vendors


Div
Div
Complicated redemption process
Complicated means of using and tracking gifts
Why Zeta Spotlight?

Zeta product suite is varied in nature and form to cater to all sorts of corporate gifting needs. 
Div
Div
Div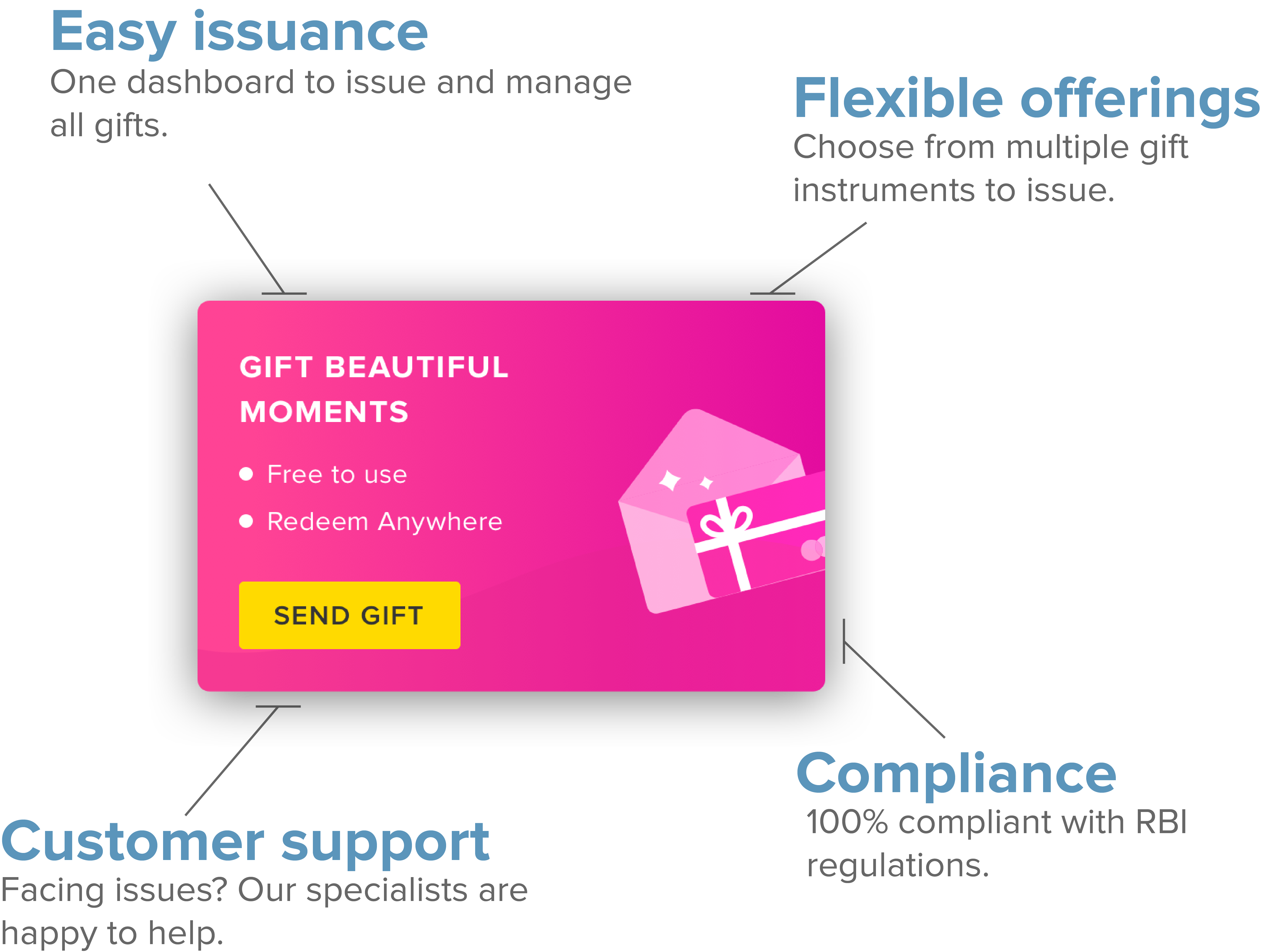 Div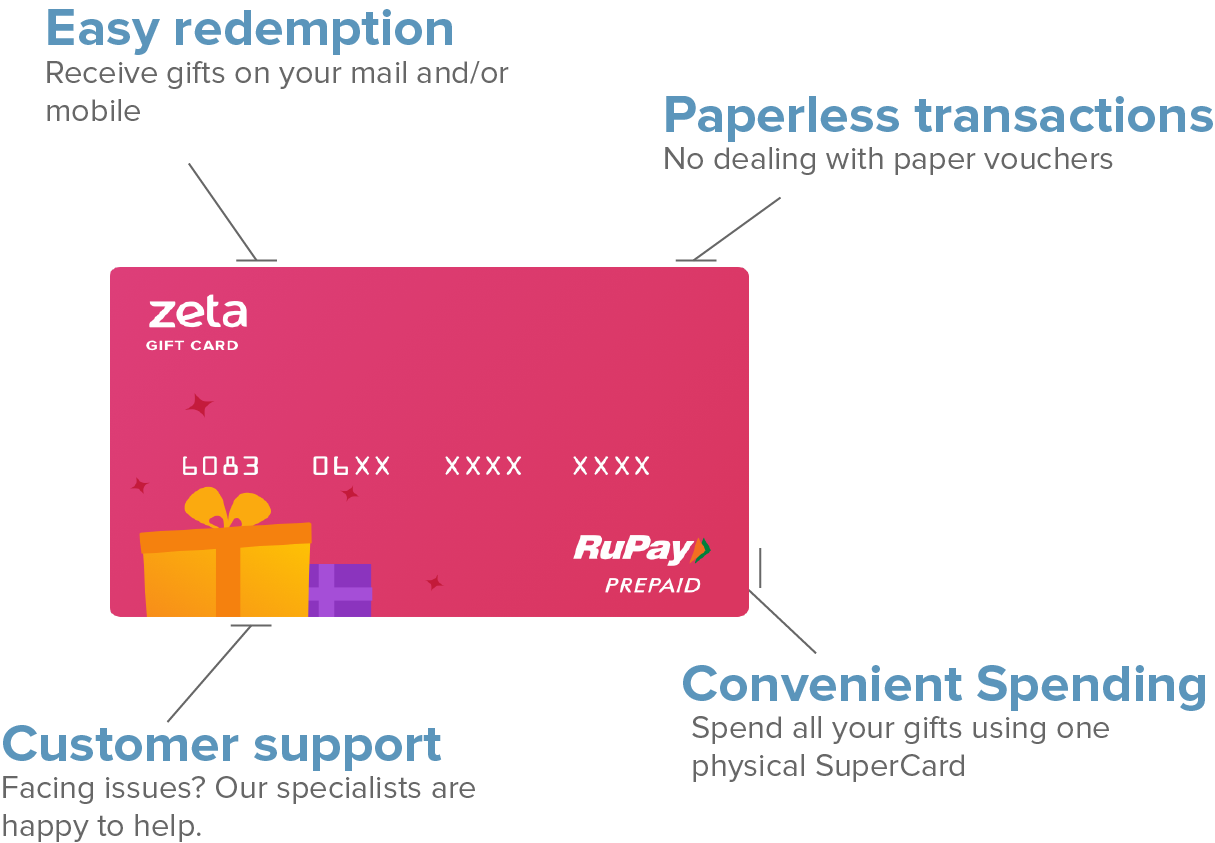 What does Zeta Spotlight offer?
Zeta's Spotlight gifting solution offers a wide range of features to both employers and employees.